MidnightSA - Masseuses South Africa
If you are looking for Escorts, Strippers, Erotic Massage Parlours, Escort Agencies, Revue Bar's, Lap Dancing, Swingers or She-Males listings in Cape Town, Port Elizabeth, Johannesburg, Pretoria, Midrand or Durban then you are in the right place.
A million dollar babe. Sensual, exotic massage etc. For the elite only. Discretion assured. Available Monday to Saturday 9am to 6pm.
City:Cape Town
Boston
062 410 0331
Masseuse
Busty and fun African diva available 9am to 6pm, Mon to Fri, Sat 9am to 2pm. Call me today.
City:Cape Town
Bellville
083 687 1241
Escort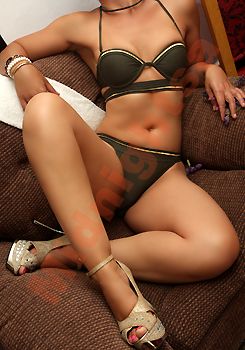 Sensual,relaxing Swedish massage,sports massage,I cater for the obese client,couples massage,treatments by appointment only.Monday to Friday, I also travel. NEAR THE AIRPORT.
City:Port Elizabeth
Port Elizabeth
078 117 7201
Masseuse
New Asian lady offering professional massage. Available from 8am - 10pm 7 days a week.
City:Cape Town
Somerset West
074 922 6828
Masseuse
Voluptuous, fun loving, busty massage therapist with a sensual touch. Available Monday to Friday between 9:30am to 5pm Saturdays between 9:30 am to 2:00 pm. Private and travel. 
City:Cape Town
Bellville
073 663 7846
Masseuse
Sexy masseuse offering a relaxing full body massage including mutual touching and hand release. Available Monday to Friday between 9am and 5pm. Saturdays between 9am and 2pm. Private only
City:Cape Town
Bellville
084 442 8738
Masseuse
Come and relax with a slender gorgeous masseuse with a sensual and soothing touch in an atmosphere of healing and relaxation. Available daily between 11am and 10pm. Private and travel.
City:Cape Town
Kenwyn
061 827 9520
Masseuse
The art of seductive touch. Sensual massage deliciously conceived and designed to lure you into a new unsuspected universe of intense and ecstatic bliss. Adventurous naughty professional mindblowing haircut you have only dreamed about till now!! Tantalizing foot treatment. Enticing pelvic shave or trim. No Full House. Upmarket and discreet. Monday to Saturday 9am till 7pm. By appointment only.
City:Cape Town
Boston
061 410 2775
Masseuse
Professional massage including body to body, mutual, prostrate, Swedish and fetish massage. Monday to Friday from 10am to 7pm. Saturdays from 10am to 4pm. Private only.
City:Cape Town
Parklands
064 300 6912
Masseuse